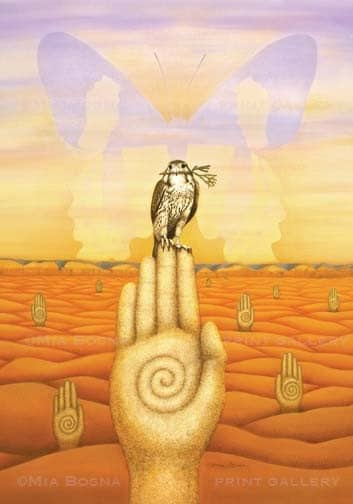 Sometimes an image speaks directly. It pulls, attracts or repels. Art is a mystic tongue.
This painting by Mia Bosna reminds me of my InterPlay journey. Of it she says, "You were born with creativity at the center of your being and are surrounded by lots of support. Let baby peregrine falcon show you how to build this nest of creativity."
I am curious about falcon, a hunter and about my hunting nature. I am curious about a baby bird as a guide.
©MiaBosna2000  Visit Mia's work at
www.MiaBosna.com
. Thank you Mia for letting me share your beautiful image.
Has an image, piece of music, film or play hunted you down lately?